How Much Does LifeCell Cream Cost?
LifeCell Cream Cost Summary
LifeCell is a wrinkle reducing, hydrating cream that is only sold in stores. This keeps the price steady, and LifeCell usually sells for $189. You may be able to find LifeCell for less when using discounts and special offers.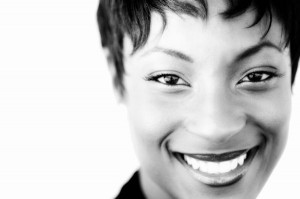 It can seem like an arsenal of beauty creams and treatments are needed before your face is ready to make a public appearance. LifeCell is intriguing because it is an all-in-one treatment to fight aging. Price may vary slightly, but most retailers sell LifeCell cream for $189 in a 2.54 oz bottle. LifeCell is a potentially great deal when weighing options like injections or the total cost of several creams.
Cream vs. Injections
LifeCell is becoming an alternative to Botox for many individuals. This is because using the cream daily and nightly provides similar results without injections. LifeCell uses light to hide the appearance of wrinkles. The shadows of wrinkles are what the eye sees, so LifeCell reflects light to eliminate the shadow. The cream works until the face is washed, and one bottle could last for months. The length between Botox injections varies, and Real Self reports the average cost at $432. Depending on your LifeCell usage and costs in your area, LifeCell may be the cheaper option.
One Product vs. Multiple
LifeCell provides more benefits than just hiding wrinkles. The cream is also designed to hydrate, firm skin, create plump lips, remove puffiness from the eyes and decrease discoloration. A few drops will cover the whole face, and this could eliminate the number of beauty products you need. LifeCell solves multiple problems because it is made from a mix of safe ingredients that have been proven to improve skin. Amazon offers LifeCell for regular price, but Amazon users may be able to get free shipping or use gift cards to lower the cost.
Other Costs
LifeCell is intended to work on its own, so there are no other costs associated with the cream other than replenishing your supply. However, The LifeCell Store offers an optional $57 supplement that is targeted toward collagen production. This product makes skin glowing and youthful while protecting against sun damage. Pairing this supplement with the cream for maximum benefit could be worthwhile, so factor this into your budget when comparing skincare prices.
Discounts
Shopping online is the only way to purchase LifeCell cream. Most sites will charge the same amount, but shipping could vary. LifeCell also offers specials for new customers. A 30 day trail period is available before committing to the $189 price. After your purchase, you will have time to return the product for a refund. Many stores may not offer returns on skin care products, so be aware of the policies in place when buying your cream.
LifeCell seems like an expensive commitment but may be the right option for those who frequently buy beauty products. The overall cost is also likely to be lower than regular injections to cure wrinkles. LifeCell is a $189 purchase that delivers superior results without a handful of products.