How Much Does Plan B Cost?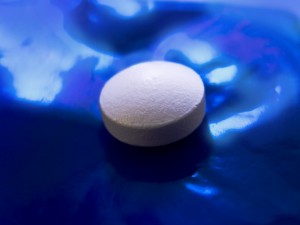 What's on this page:
Plan B Cost Summary
Plan B One-Step is an oral contraceptive pill available over-the-counter for purchase by any man or woman of any age. Read below for information on where to buy and how much you can expect to pay.
Retail Costs Without Any Discounts:
A. Price Range = $30-$65 purchased in stores
B. Average Cost = $48
C. Cheapest Price = $16.50 (plus shipping), online
Why Buy: Product Usage
Plan B One-Step is a pre-packaged emergency contraception pill that contains the hormone levonorgestrel. When ingested within 72 hours and up to 120 hours after sexual intercourse, this hormone prevents pregnancy. Plan B One-Step is intended for use after unprotected sexual intercourse, contraceptive failure such as a broken condom or incorrect use of contraception.
Where to Find: Product Availability
Several emergency contraception products have been approved by the U.S. Food and Drug Administration. However, only Plan B One-Step currently is permitted for sale without a prescription and without age restrictions. Pharmacies and other stores who choose to sell Plan B should stock the product in the family planning aisle. The pill is available for purchase from a variety of on-line retailers, also. You also can obtain the pill from a family planning clinic such as Planned Parenthood.
What You Will Pay: Typical Product Pricing
The actual cost will vary due to regional differences in sales tax and store pricing. According to an American Society for Emergency Contraception pricing report prepared in 2013, among the retailers surveyed from across the U.S., prices for Plan B One-Step were a little higher (6%) at chain stores than at independent pharmacies.
When to Use and When to Buy
If possible, purchase in advance of actual need. Since the effectiveness of Plan B One-Step in preventing pregnancy declines if the pill is taken more than 72 hours after unprotected sex, and is not effective if taken more than 5 days after, having the pill on-hand in case of emergency allows you to use the product immediately. Advanced purchasing provides you with freedom from time constraints, which allows you the option of buying the pill from an on-line retailer such as Amazon. As an added bonus, you will be able to find online prices that are significantly lower than in-store purchase price.
How to Find Free or Discounted Plan B One-Step
Teva Pharmaceuticals, the manufacturer, offers a coupon that is good for $10 off the purchase price. This coupon can be downloaded and used at any location that accepts coupons.
Under the federal Title X Family Planning program, more than 4,400 health centers throughout the country provide a range of reproductive related services, including provision of Plan B One-Step. About 75% of counties in the U.S. have at least one Title X-funded family planning clinic. These clinics provide services on a sliding scale fee based on income level, which means you could obtain the morning-after pill at a discounted rate or even for free if you meet income and other eligibility requirements.
Who Provides Plan B: Average Costs
Chain Retail Stores
Retail stores part of a national chain often have the flexibility to individually decide to stock Plan B One-Step, so call ahead for its availability. Walmart no longer offers the product either on-line or in stores. Target sells Plan B both on-line and in its stores; on-line price is $49.99, but in most areas the store price is about $40.
Chain Pharmacies
Large national chain pharmacies Walgreens, CVS and Rite-Aid sell Plan B on-line and in stores. For all, the on-line price is $49.99 plus shipping charges unless free shipping or store pick-up. Store prices typically are about $3-$11 less.
Independent Local Pharmacies
Contact your local drugstore for availability and pricing information.
Clinics
Planned Parenthood operates more than 700 family planning clinics in the U.S. that provide reproductive health care. The price for Plan B One-Step varies, from free to $50, typically. In California, emergency contraception, including Plan B, is available to all, including those with limited or no income. Community health centers such as Planned Parenthood that participate in the state's Medicaid or Family Planning, Access, Care and Treatment (Family PACT) program must make contraceptive services available to eligible low-income residents at a discount or no cost.
On-line Retailers
A recent price comparison at Amazon.com yields the lowest price of $16.50 plus $4.59 shipping. Additionally, you can find options at less than $25 available, often from suppliers with free shipping.
Additional Resources: