How Much Does a Kidney Transplant Cost?
Kidney Transplant Cost Summary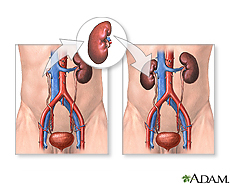 Transplants are typically the most expensive type of surgery performed. They are also a common type of surgery since donors can be deceased or living. According to a 2008 Milliman Research Report on Transplant Cost Estimates, kidney transplant surgery was the most performed transplant surgery with over 17,000 transplants that year. The cost for surgery averages $262,900 with little variance.
Transplant surgery is only performed in certified transplant centers and is monitored by the United Network for Organ Sharing (UNOS) which ensures that there is a "fair distribution of organs" to those who need them (www.unos.org). UNOS operates under the guidance of the Organ Procurement and Transplant Network (OPTN), which is part of the U.S. Department of Health and Human Services. As a result of their oversight, kidney transplant costs are consistent nationwide.
Costs Associated with a Transplant
The medical expenses of a kidney transplant include preliminary testing, surgery and post-operative costs. There are also non-medical costs to be considered as well. Patients contemplating the surgery need to be aware of these expenses prior to embarking on their transplant journey.
Insurance deductibles and co-pays
Pre-transplant evaluation and testing
Transplant surgery
Fees for organ recovery from donor
Follow-up care and testing
Additional hospital charges if complications occur during or after surgery
Fees charged by the surgeon, anesthesiologist , radiologist, kidney specialist and laboratory services
Anti-rejection drugs, with costs exceeding $2,500 monthly
Food and lodging for the patient and their family if they need to travel to a center away from home. Some centers do have low-cost hospitality housing for transplant patients and their families.
Transportation to and from the transplant center before and after the surgery, including plane fare if the center is a considerable distance from the patient's home.
Child care, if needed.
Lost wages if the patient is not covered by disability insurance or sick time from their employer or Social Security or those incurred by family members who take time from work to be with the patient.
Surgical Costs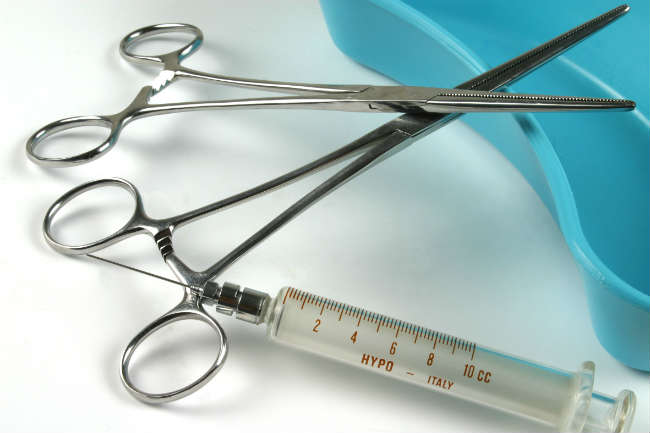 The costs associated with the actual transplant procedure break down as follows:
30 days pre-transplant preparation and testing: $17,000
Organ procurement: $67,200
Hospital admission for transplant: $91,200
Transplant surgeon fee: $18,500
180-day post-transplant follow-up care: $50,800
Immunosuppressant drugs: $18,200
Total Cost: $262,900
Paying for the Transplant
There are various sources that can be used, alone or in combination, to pay for a kidney transplant.
Private insurance – This can be through an employer or insurance purchased at one's own expense (i.e., self-employed individuals). Be sure to make note of any deductibles, co-pays and co-insurance amounts prior to the procedure as well as any pre-authorizations needed.
Medicare/Medicaid Both of these government programs cover a portion of the inpatient transplant fees.
Veterans Administration (VA) – The VA will cover a portion of the transplant fees for retired or disabled military personnel.
TRICARE (formerly CHAMPUS) – Active military personnel and their families are eligible to have a portion of the expenses associated with a transplant paid.
Social Security/Social Security Disability – Social Security pays a small portion, while the disability coverage can provide funds needed for basic expenses before, during and after the procedure if the patient qualifies.
Fundraising – Many patients or their family and friends hold fundraisers to help raise money to cover medical and living expenses.
Self-pay – For those with no medical coverage, many hospitals are willing to negotiate fees so they know they will receive reimbursement. These arrangements must be made prior to the procedure.
Financial Assistance – There are organizations that provide assistance specifically to transplant patients. These include the American Kidney Fund, American Organ Transplant Organization, the National Transplant Assistance Fund and the National Foundation for Transplants, Inc.
Preparing and undergoing a kidney transplant is incredibly stressful for both the patient and their family. By planning for the financial portion of the procedure, patients can focus on their recovery rather than worry about the costs.